Sprite Stretch Clock© (#PBHD-CS-200PKL)
How can we make our Stretch Clock even better?
We listened to you our users and you said add alerts!  So we have a new player which can handle 7 momentary or latching closures.  Now you can add custom alerts to your display, This is still a super accurate Network Time Protocol (NTP) sync'd clock.  These super bright displays are front and center with logo both analog & digital clocks, military time, calendar, logo branding and unique messages.  Sprite customizes it exclusively for your facility.
The Sprite Stretch Clock is a complete package including internet ready media player, high quality HD display and cables.  Its distinctive 36" by 11" display is unlike a common video screen.  It's rated for use 24 hours/7 days.  It's also 2 ½ times brighter than a normal display.  Changes to the design, font, clock faces and message can be made quickly and easily from the Sprite Command Page on your computer, tablet or smart phone.
NEW - Sprite Stretch Clock with Alerts
(click picture to enlarge)
(click below for sample stream of Sprite Stretch Clock with Alerts)
Sprite Stretch Clock with Alerts
Easily make changes to your Sprite Stretch Clock with the "Sprite Command Page"
Sprite Command Page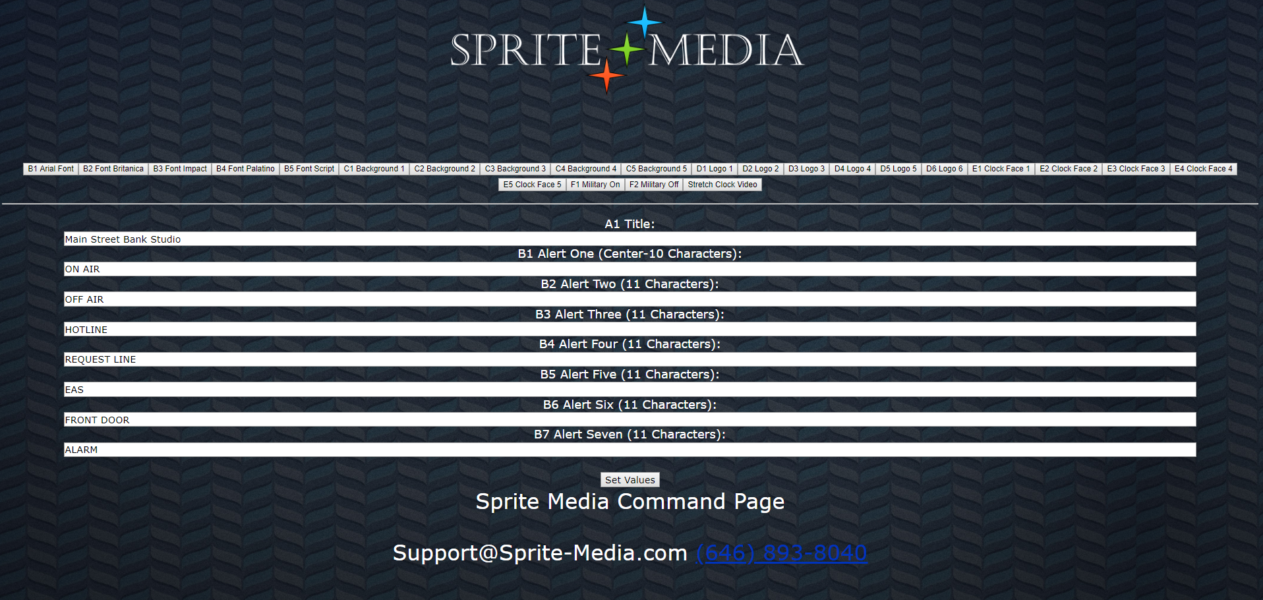 Sprite Media Player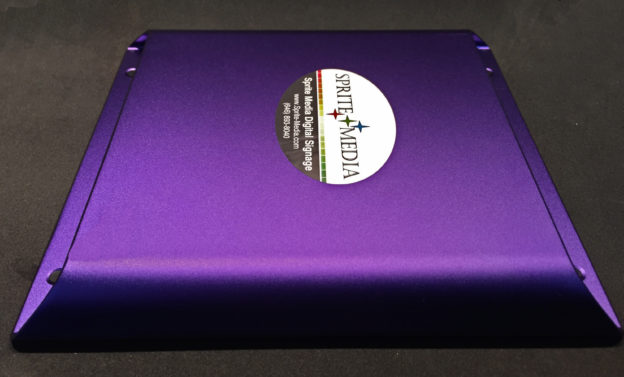 Sprite Media Player
High quality, commercial grade
No Monthly Fees
No Licenses
Stunning High Definition Video
The same player used in business, stadiums and arenas all over the world
Purpose built – ultra thin
Low power requirements – won't overheat
No moving parts
Highly reliable no-PC, little to no maintenance, failure rate under 0.25%
Powerful video engine
1 Year Warranty Parts/Labor
Samsung Professional 36″ x 11″ Display
High quality, commercial grade
Used in commercial applications around the world
Rated 24 hour/7 day Operation
700 Nits (2 1/2 times brighter than normal displays)
High Definition
3 Year Warranty Parts/Labor