Sprite Building Directory© (#PCHD-IB-100B)
Is your building directory current?
Whenever a tenant moves in or moves out how long does it take for you to change you building directory?  How much does it cost for the engraving?  You need a Sprite Building Directory.  Buy it once and you are set for years to come.  Easily make changes in minutes instead of weeks.  The display includes spaces for up to 30 tenants and offices.  The Sprite Building Directory is an easy-to use, high quality digital signage player that lets you display your building name, welcome message and management message.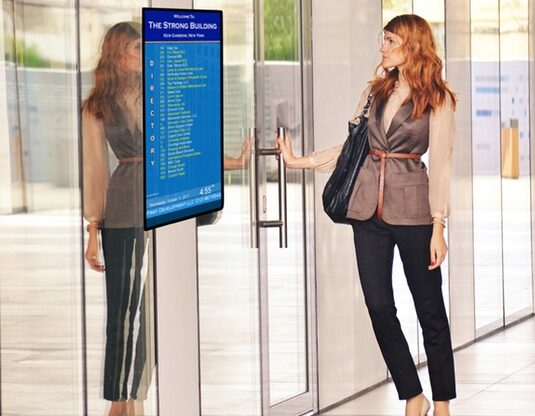 The Sprite Media Directory provides six digital display options in one package.  Choose from 3 landscape and 3 portrait options.
(click picture to enlarge)
(click below for sample stream of Sprite Welcome)
Sprite Building Directory
Easily make changes to your Sprite Building Directory with the "Sprite Command Page"
Sprite Command Page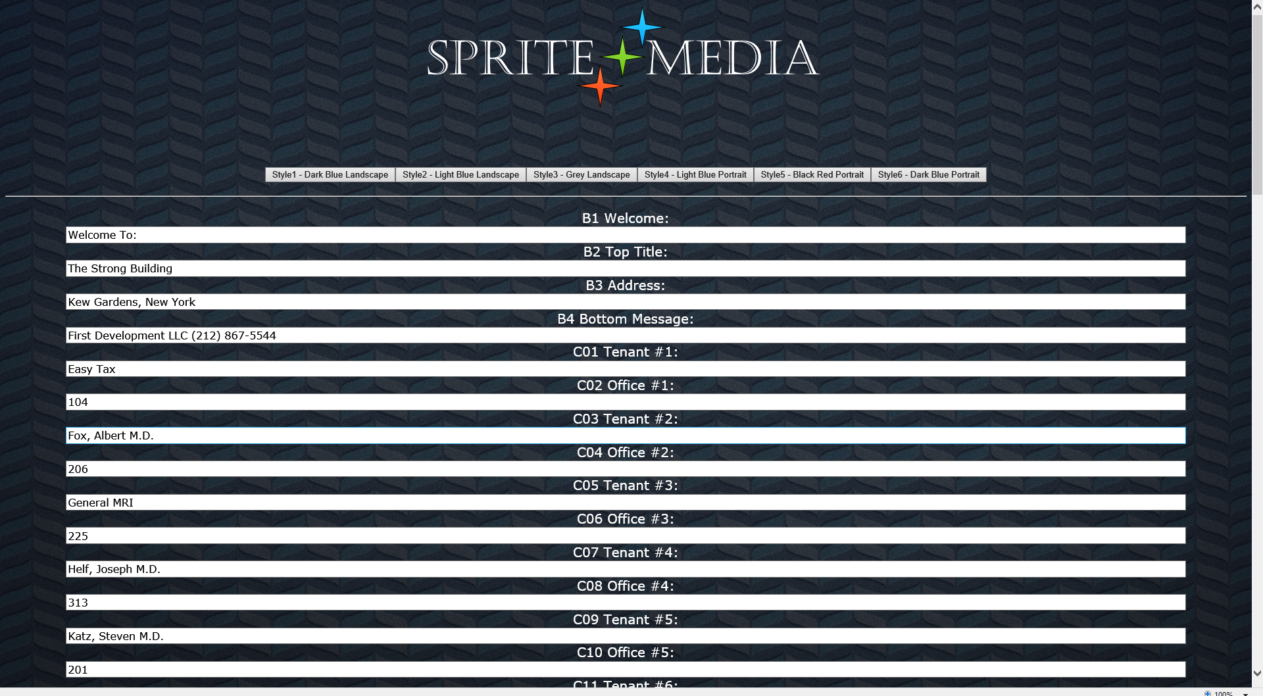 Sprite Media Player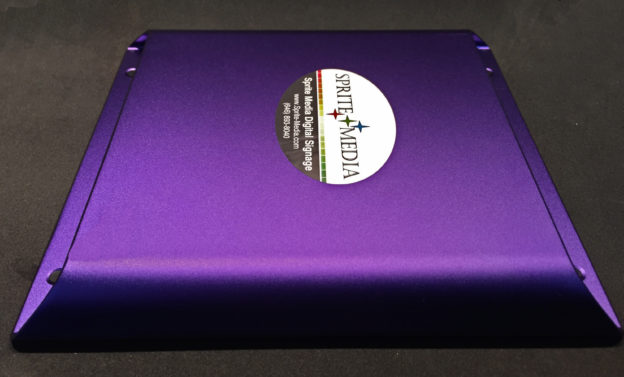 Sprite Media Player
High quality, commercial grade
No Monthly Fees
No Licenses
Stunning High Definition Video
The same player used in business, stadiums and arenas all over the world
Purpose built – ultra thin
Low power requirements – won't overheat
No moving parts
Highly reliable no-PC, little to no maintenance, failure rate under 0.25%
Powerful video engine
1 Year Warranty Parts/Labor
You can use your own television or we can get you a consumer or professional one