Sprite Podcaster © (#PBHD-MP-100L)
There are over 800,000 podcasts and growing! So how does your podcast compete? First step is to present as polished and professional  – with the latest technology to facilitate smooth and effective delivery of your message. Sprite Media makes it easy with its custom video display!
We can add your logos, any background and stylings you like to make you look great on live feeds and in photos.  And as for monetization – we can add your podcast sponsor logos and your sponsor as the presenter.  The Sprite Podcasters can be changed instantly even while you are live.  Just connect to any size of High Definition Television and it will go.  It does not require an internet connection so its perfect for road shows, trade shows or anywhere.  The player is commercial grade for years of reliable service. When connected to its own hub, just bring up the "Sprite Command Page" on your smartphone, tablet or computer and you now have the ability to change the show title, presenters, guests, topics, segments, and backgrounds.  Even motion backgrounds.  No difficult programming to learn!
Distinguish your podcast and amp up your success with Sprite Media.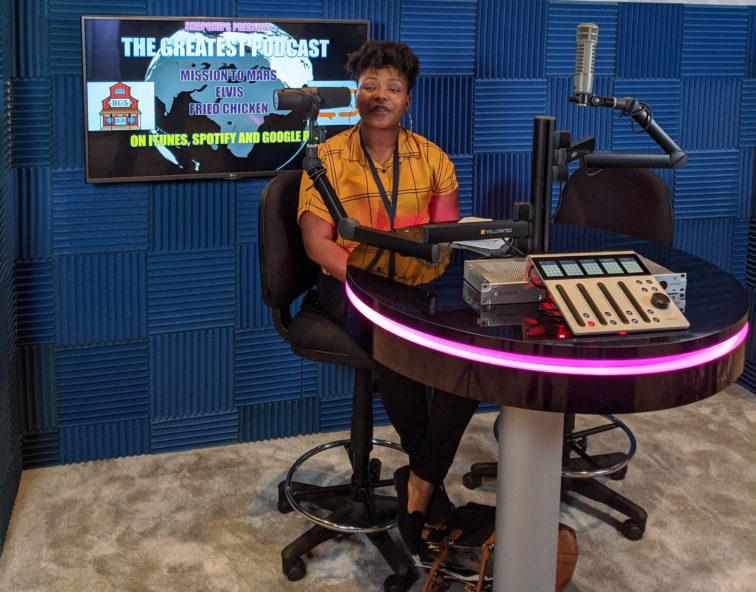 (9 Themes in One! click pictures to enlarge)
(click below for sample stream of Sprite Podcaster)
Easily make changes to your Sprite Podcaster with the "Sprite Command Page"
Sprite Command Page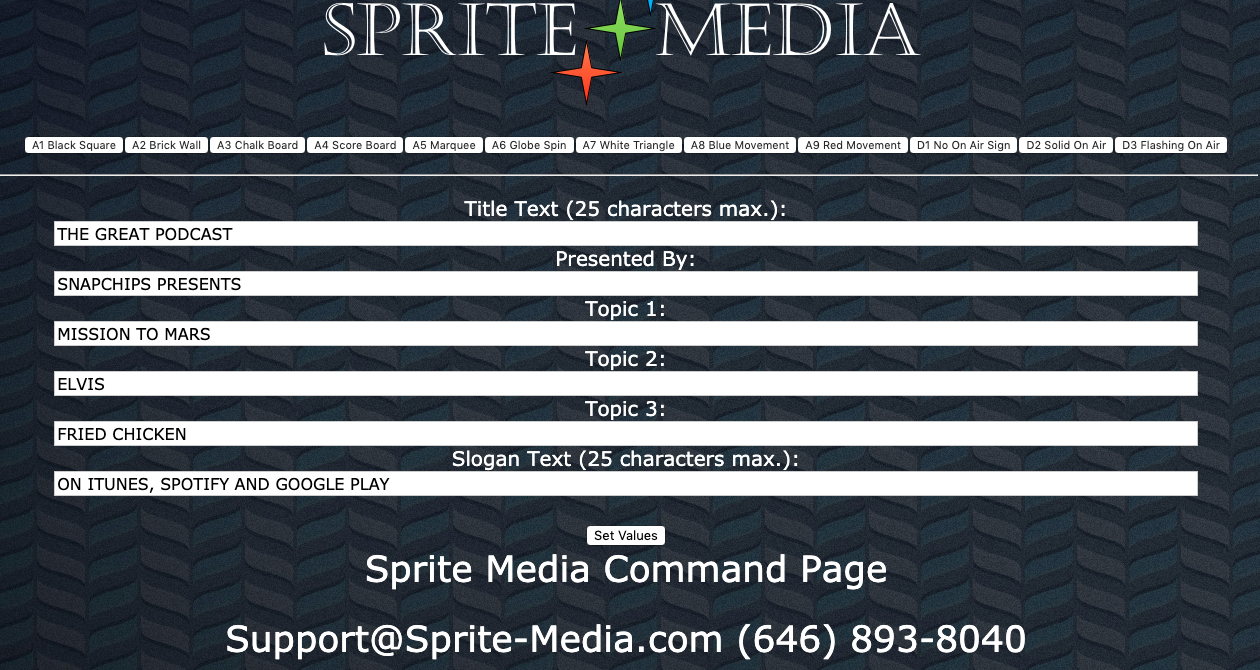 Sprite Media Player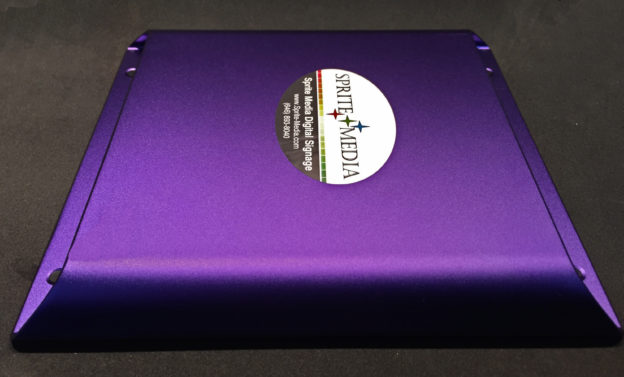 Sprite Media Player
High quality, commercial grade
No Monthly Fees
No Licenses
Stunning High Definition Video
The same player used in business, stadiums and arenas all over the world
Purpose built – ultra thin
Low power requirements – won't overheat
No moving parts
Highly reliable no-PC, little to no maintenance, failure rate under 0.25%
Powerful video engine
1 Year Warranty Parts/Labor
You can use your own television or we can get you a consumer or professional one