Sprite Broadcast Clock© (#PBHD-BC-100B)
Sprite Media Broadcast Clock puts it all together for you. More than a clock, it is an easy to use, high quality digital signage player that lets you display your station's name, logo, etc, while providing precision time and eliminating the need for a master clock system. Just connect to any size of High Definition Television , and internet and it will go.   Its also a great addition to your On Air Studio, Webcasts, Lobby or Conference room.  The player is commercial grade for years of reliable service. Just bring up the "Sprite Command Page" on your smartphone, tablet or computer and you now have the ability to change the title, slogan, background and fonts.  No difficult programming to learn!
Sprite Media custom tailors every clock for each individual facility or organization and its needs.  The user has options to change the layout, moving backgrounds and titles.  You can greet your guests each day or make money by having your studio sponsored.  Unique motion backgrounds are also constructed to be glitch-free! In addition, we can provide multiple time zone clocks and use military time, if wanted.  Just tell us what you need, and let us do the rest!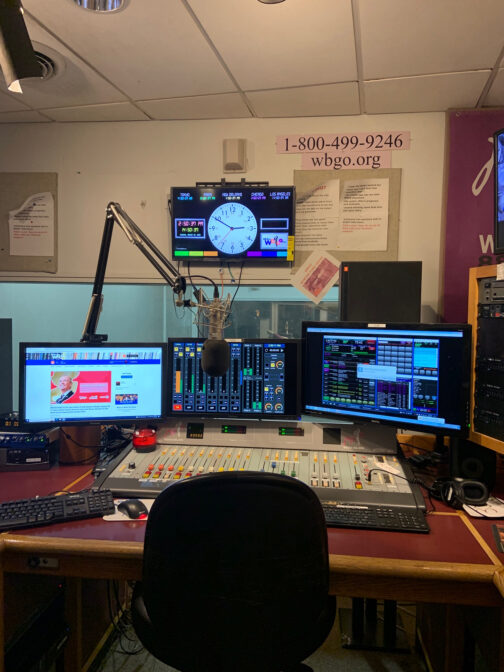 Multiple design choices is included with every Sprite Media Broadcast Clock
(click picture to enlarge)
(click below for sample stream of Sprite Brand)
Easily make changes to your Sprite Brand with the "Sprite Command Page"
Sprite Command Page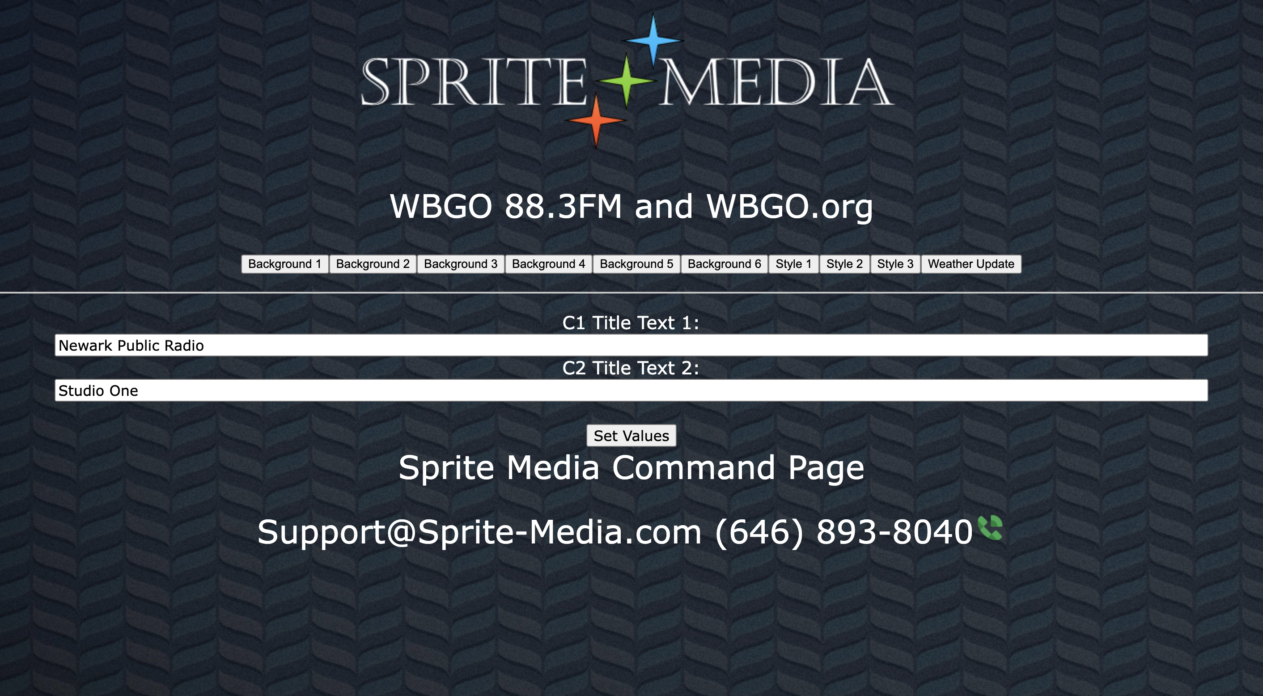 Sprite Media Player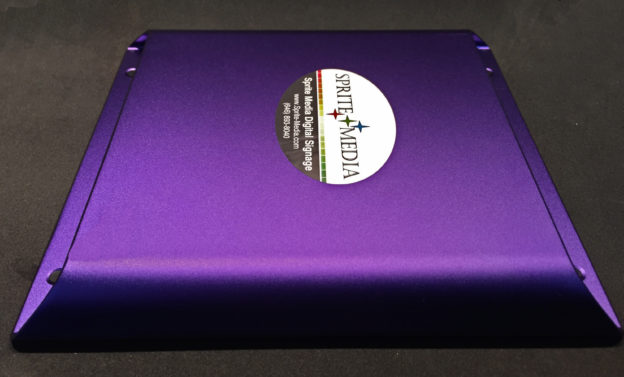 Sprite Media Player
High quality, commercial grade
No Monthly Fees
No Licenses
Stunning High Definition Video
The same player used in business, stadiums and arenas all over the world
Purpose built – ultra thin
Low power requirements – won't overheat
No moving parts
Highly reliable no-PC, little to no maintenance, failure rate under 0.25%
Powerful video engine
1 Year Warranty Parts/Labor
You can use your own television or we can get you a consumer or professional one