Sprite Presenter © (#PBHD-PR-100L)
Introducing the "Sprite Presenter".  It's not just a logo and a clock, it's your front line of connection!
The Sprite Presenter is a visual presentation which greets guests all through the day with a "Good Morning" or a "Good Afternoon", gives the latest weather, and provides information feeds, news and social media highlights.  You even have the ability to add your own local information or wish Happy Birthday or Congratulations – or anything else you want – to your valued team members or guests.
And, when we say visual we mean VISUAL.  We include motion backgrounds, motion titles and wipes.  The information is pulled from your news sources, social media site, weather forecast, and anywhere else we can get information important for your station.
The display can be custom designed with your logos, fonts and colors and all by our design experts.  The best part is it's 'pay one price and you own it'. There are no licensing or data fees ever! And no large instruction manual because you don't need one.  We do the heavy lifting for you.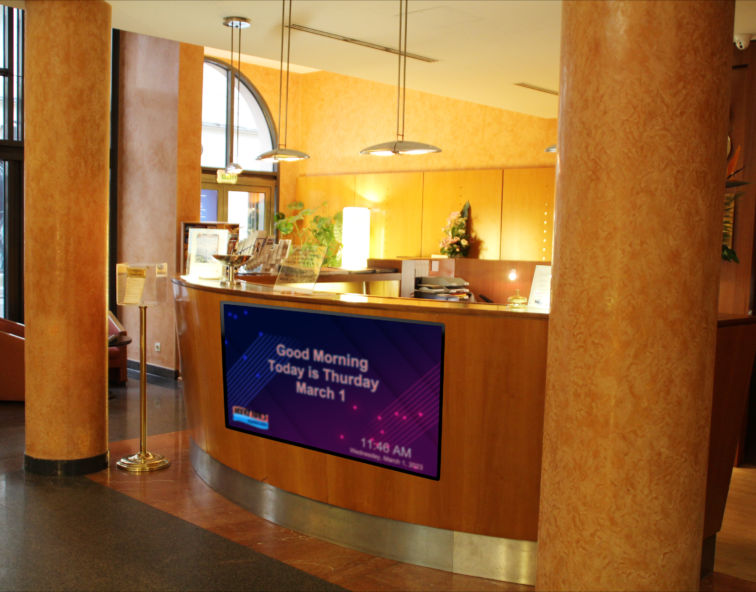 (Some samples of the Sprite Media Presenter)
(click below for sample stream of Sprite Presenter)
Easily make changes to your Sprite Media Presenter with the "Sprite Command Page"
Sprite Command Page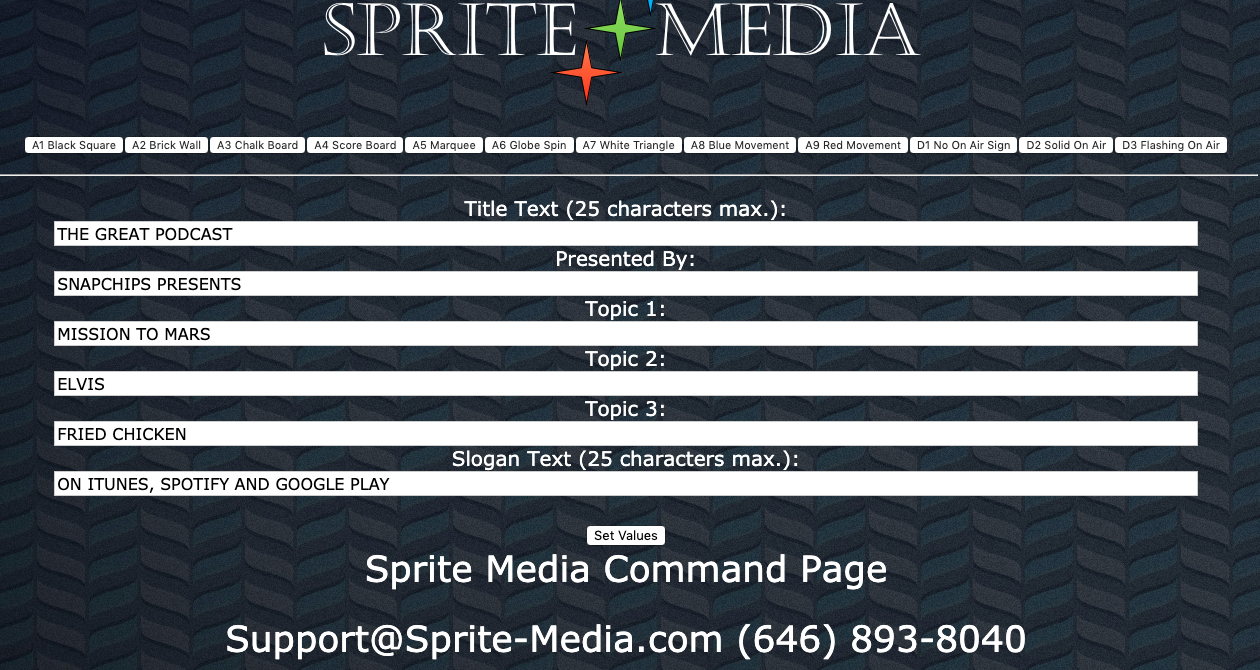 Sprite Media Player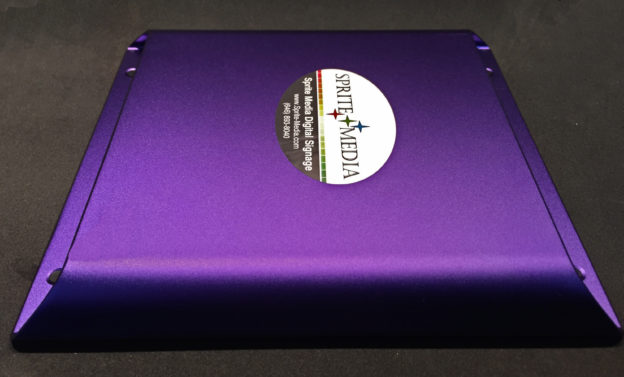 Sprite Media Player
High quality, commercial grade
No Monthly Fees
No Licenses
Stunning High Definition Video
The same player used in business, stadiums and arenas all over the world
Purpose built – ultra thin
Low power requirements – won't overheat
No moving parts
Highly reliable no-PC, little to no maintenance, failure rate under 0.25%
Powerful video engine
1 Year Warranty Parts/Labor
You can use your own television or we can get you a consumer or professional one