Get Back To Business Safety Screen
© (#PCHD-IWS-110L)

$1,200
Covid-19 has been on everyone's mind lately. Information and guidelines seem to change hourly, while we try to continue to conduct life. So, how can we make it easier for businesses to communicate and interact safely with employees and customers? 
Sprite Media introduces the Get Back To Business Safety Screen.  It gets the information out in a safe, convenient format without having an employee shouting instructions and reminders.
The Get Back To Business Safety Screen allows the operator to turn on and off the safety messages in a matter of seconds.  The sign also features easily changeable information, making it a snap to change postings as requirements demand.  Post maximum occupancy at 25% today and change it 50% tomorrow. Whatever you need!
If you have special circumstances you can instantly add this information.  If you are no longer in need of Covid-19 information, they display can be used to welcome guests or updated for future use.  No programming knowledge is necessary.  Just fill in the blanks and press a button.  Let Sprite Media help you get your message across and help everyone stay safe!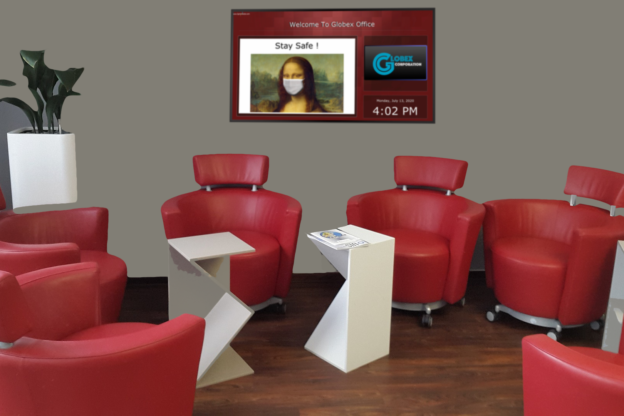 The Sprite Media Get Back To Business Safety Screen offers five digital display designs in one package.
(click picture to enlarge)
(click below for sample stream of Sprite Get Back To Business Safety Screen)
Sprite Get Back To Business Safety Screen
Easily make changes to your Sprite Get Back To Business Safety Screen with the "Sprite Command Page"
Sprite Command Page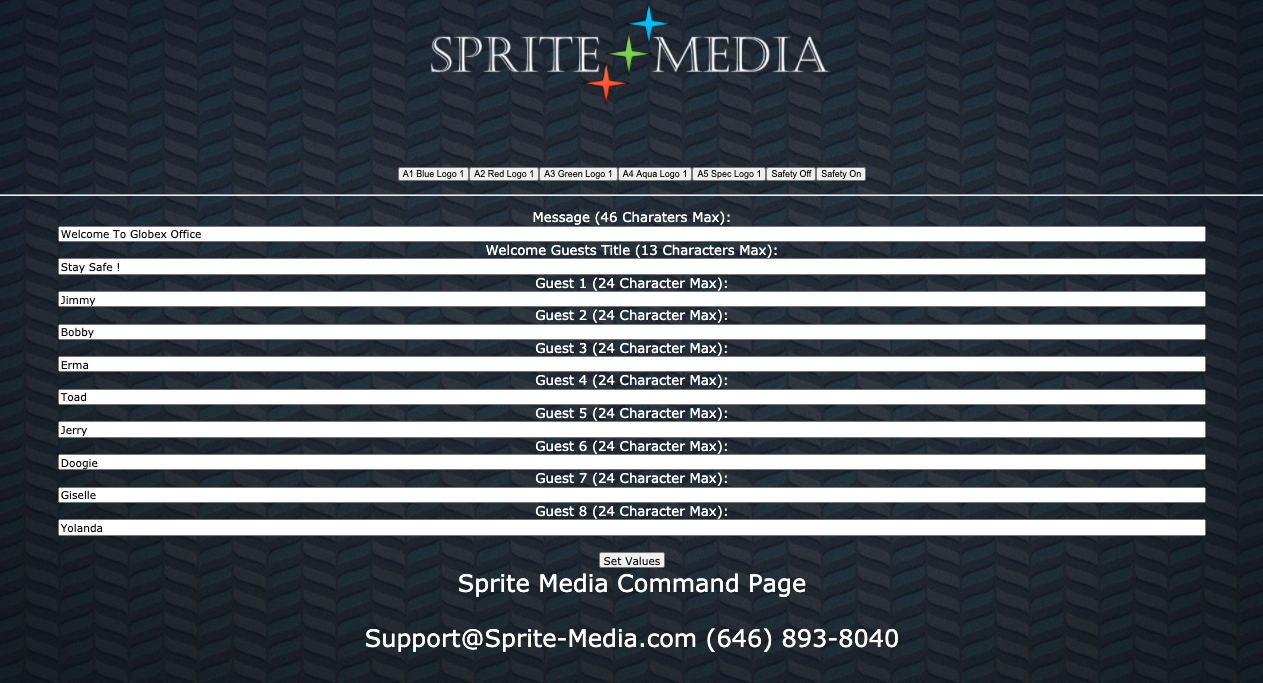 Sprite Media Player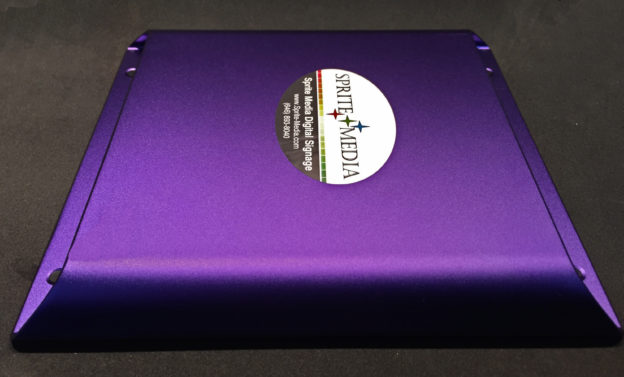 Sprite Media Player
High quality, commercial grade
No Monthly Fees
No Licenses
Stunning High Definition Video
The same player used in business, stadiums and arenas all over the world
Purpose built – ultra thin
Low power requirements – won't overheat
No moving parts
Highly reliable no-PC, little to no maintenance, failure rate under 0.25%
Powerful video engine
1 Year Warranty Parts/Labor
You can use your own television or we can get you a consumer or professional one